This crispy fall weather is giving us ALL of the Fall Feels! We love helping our couples tell their story on their wedding day and the personal touches that embrace the life they're building together. We especially love when those personal touches mean our couples embrace the season as well! We invite you to get cozy with us and talk fall wedding planning. We recommend grabbing your favorite mug and filling it with the hot beverage of your choice (hot toddy, anyone?) you'll also need a snuggly blanket and your love by your side as we dive into fall wedding planning inspo!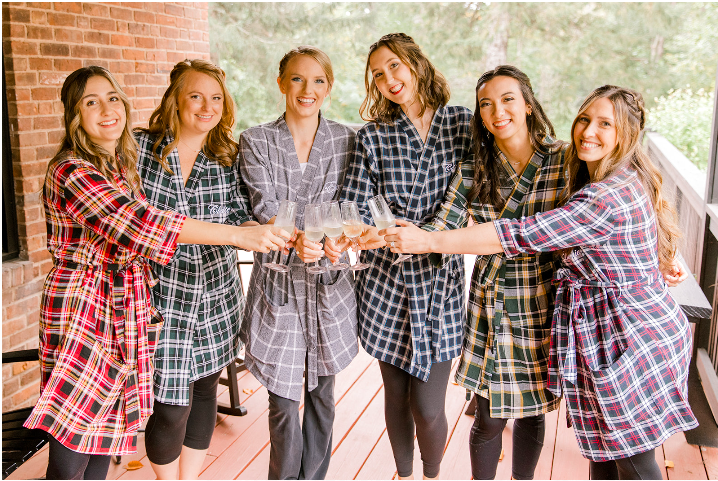 Speaking of cozy, what better way to get ready with the girls on your big day than in adorable flannel robes?! We absolutely LOVE this detail that Erin chose for her wedding day. Not only do these cozy robes create the *perfect* fall wedding photo op on the deck at our lake cottage, but they're also great for wearing while you get glammed as once hair and makeup are complete you can remove the robe without any smudging! (pro tip!)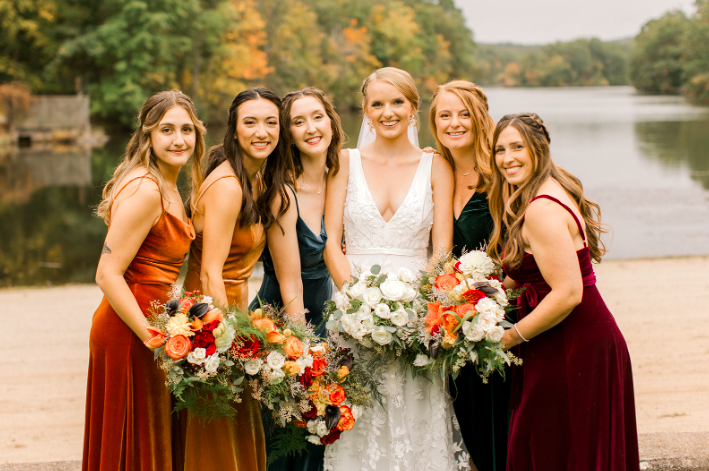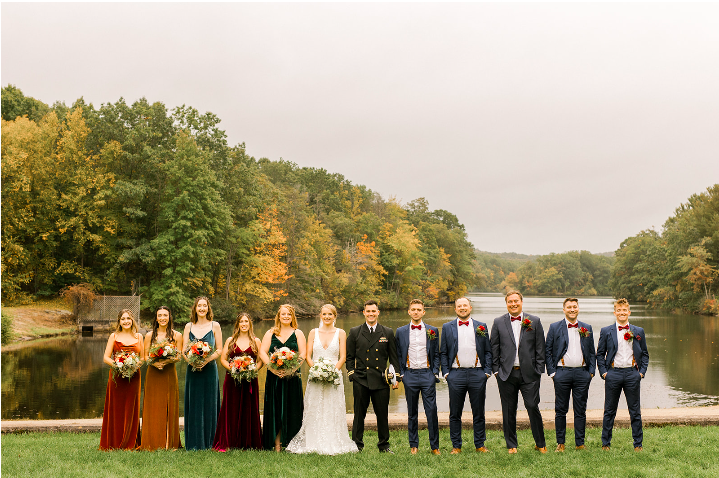 From cozy robes to the most stunning dresses, we are still (a year later) not over Erin's color palate! The beauty truly is in the details, from the most stunning velvet bridesmaids dresses to the quintessential fall florals combined with the delicious foliage at The Pavilion on Crystal Lake, it's SO FALL and we are all HERE FOR IT!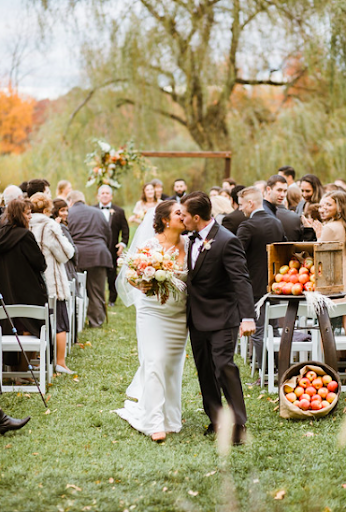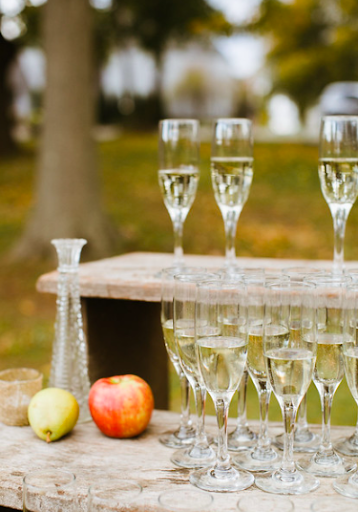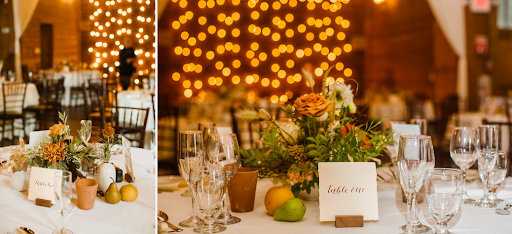 We need a moment for the use of fall fruits both at the ceremony and the reception for this stunning fall wedding at The Barns at Wesleyan Hills. *Grab the tissues for this personal detail!* Our bride Megan's Nonnie & Poppy had gotten married on the exact same date back in 1941, at her grandparents wedding apples were shared amongst guests after the ceremony. Megan chose to honor her grandparents with us with this heartfelt tribute and had apples at her ceremony. This is a true example of how your wedding day can be such a lovely and unique reflection of your loved ones and the life you're building with your partner. We were so happy to help Megan bring her vision to life!
Now ready for a reception idea? Continuing with the fruit theme, the use of the fresh pears and local harvest for centerpieces is so unique, so in season and so FUN! We pride ourselves on our farm to table culinary experience, these details are absolutely perfect and are the perfect seasonal accent.
madison abbey photography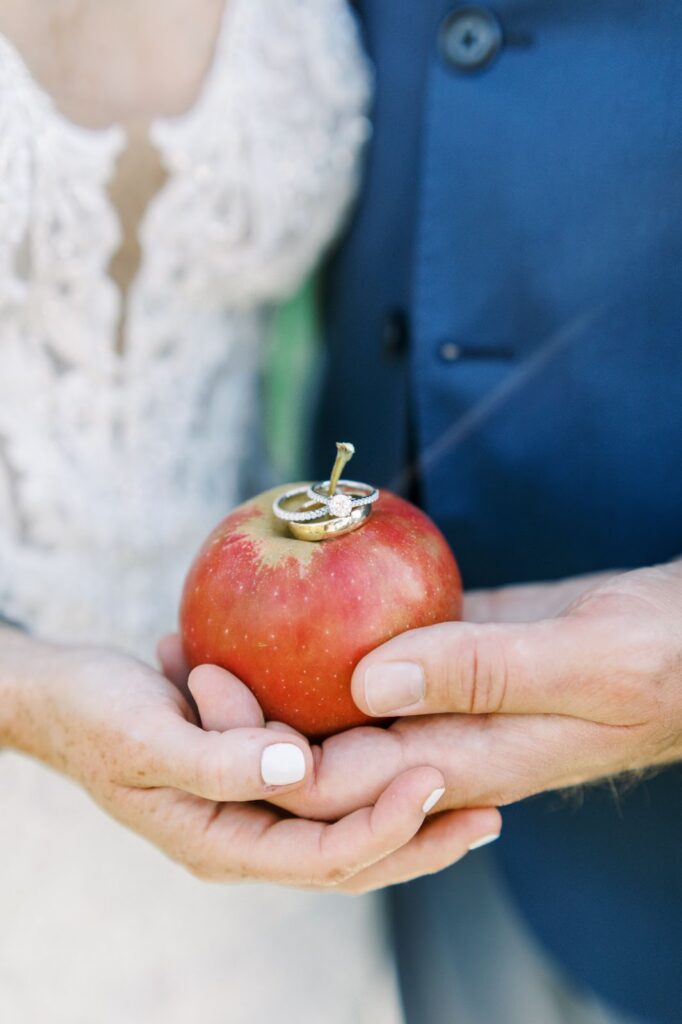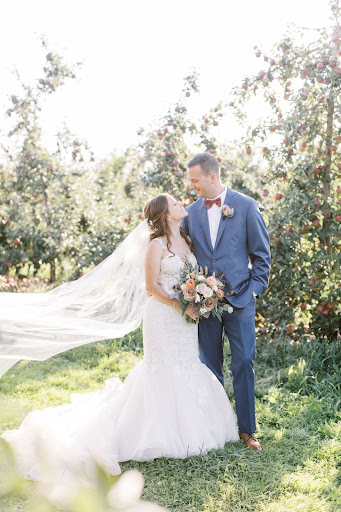 What's more fall than getting married at an actual apple orchard?! Did you know that one of our venues is Lyman Orchards Golf Club in Middlefield, CT?! We love these photos from Janelle & Daniel's big day! The beauty of classic New England fall surrounded their entire day from the gorgeous fall foliage to photos in the orchard to our orchard to table dining experience. Talk about 'Falling in Love'!!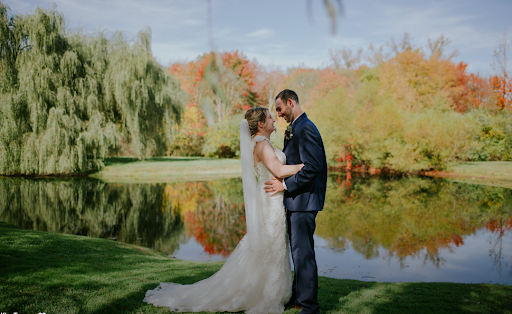 It wouldn't be a fall post if we didn't mention that Fall in New England means the most spectacular foliage as the backdrop of your best day ever! We love this heartfelt moment captured of Olivia & Alex in front of the dazzling foliage at The Barns at Wesleyan Hills!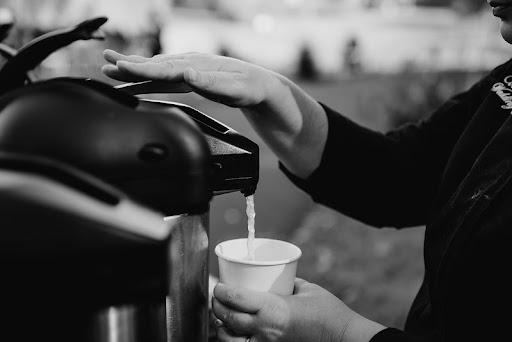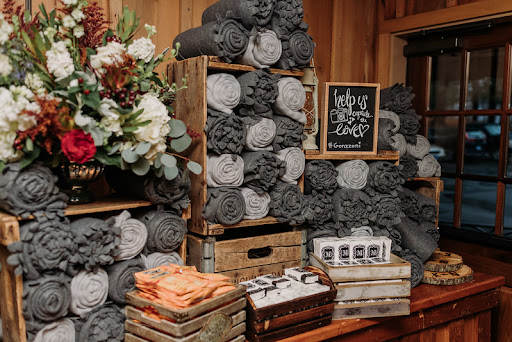 Worried about crisp air during the ceremony? What better way to welcome your guests to your fall wedding than with a cozy blanket, hot local apple cider or cocoa with Baileys?! When your guests arrive on your big day we will make sure they feel taken care of and right at home from the moment they arrive until the very end of your big day! 
We hope to have inspired you to dive into planning your best day ever!
XOXO,
Your wedding planning team