One of the most frequently asked questions in the wedding planning process is — what should we do for centerpieces?! We interviewed our Director of Wedding Planning, Mary-Beth McDowell, to get her insight into all things floral centerpieces! Read her thoughts below:
When you think about all of the decor needed for your wedding, including your seating chart/place cards, guest book, and card box, centerpieces are very important because they can set the style and vibe of your wedding. We absolutely love seeing fresh floral centerpieces. Not only do they make your venue smell amazing, but they can lighten and brighten up your tablescape.
The first step is deciding on your wedding color palette, which will help in making decisions on the colors of flowers. Lots of couples choose to go more neutral for their color schemes, choosing white and cream flowers with accents of greenery, but don't be afraid of color! Some of my most favorite centerpieces I have seen have been very colorful. In the springtime, I love seeing a wild flower color palette of yellows, blues, greens, pinks, and lavender. In the summer, think the wildflower color palette, but bolder with deeper oranges and pinks. In the autumn and winter, I love seeing all of the jewel tones come out; purples, burgundy, emerald, navy, and red. Here are some of my favorite looks from pinterest!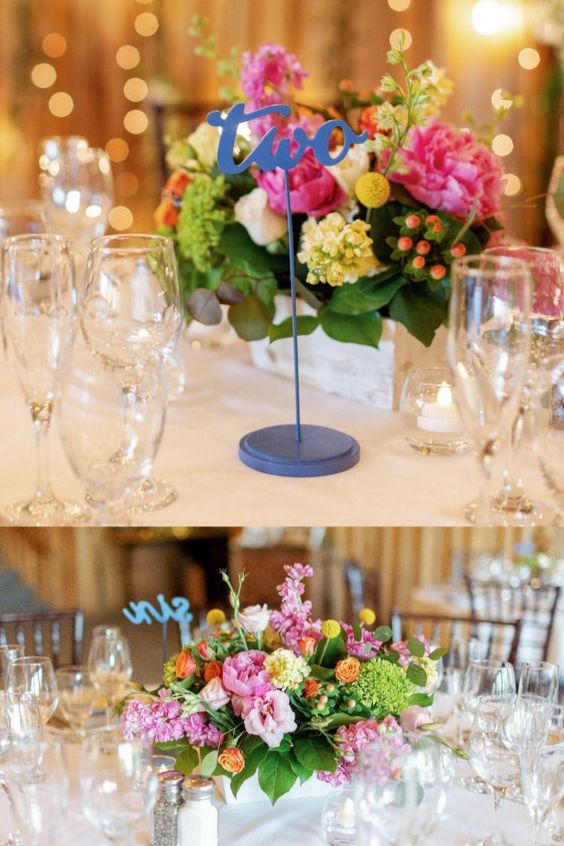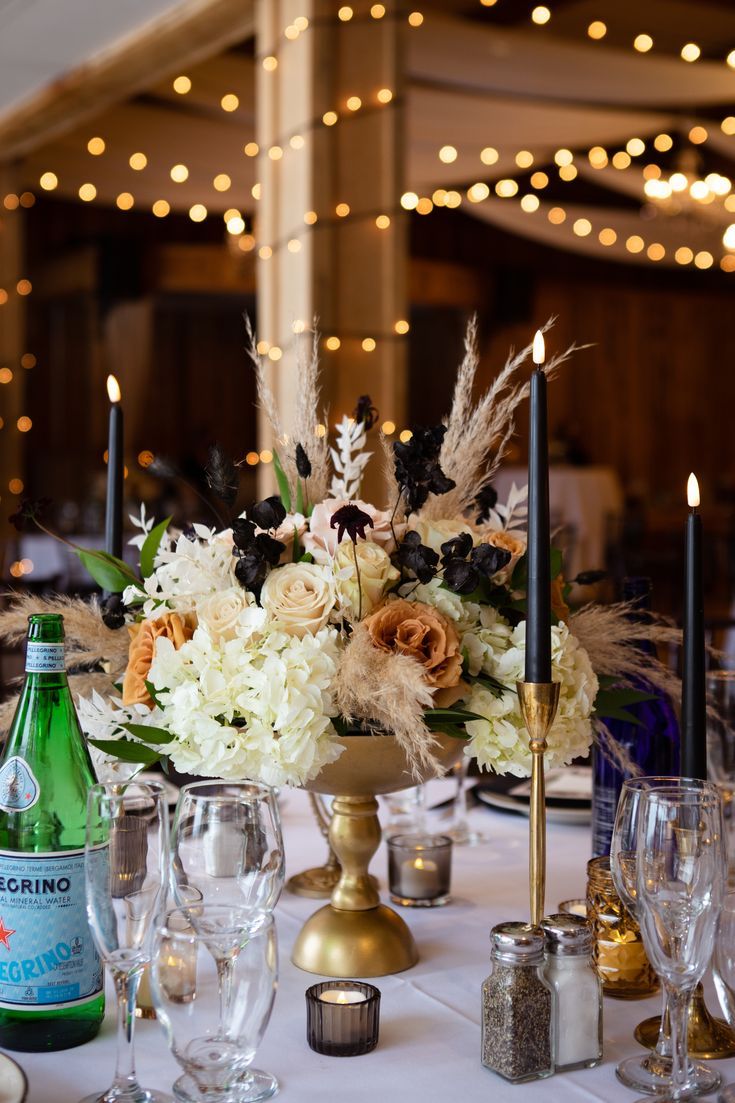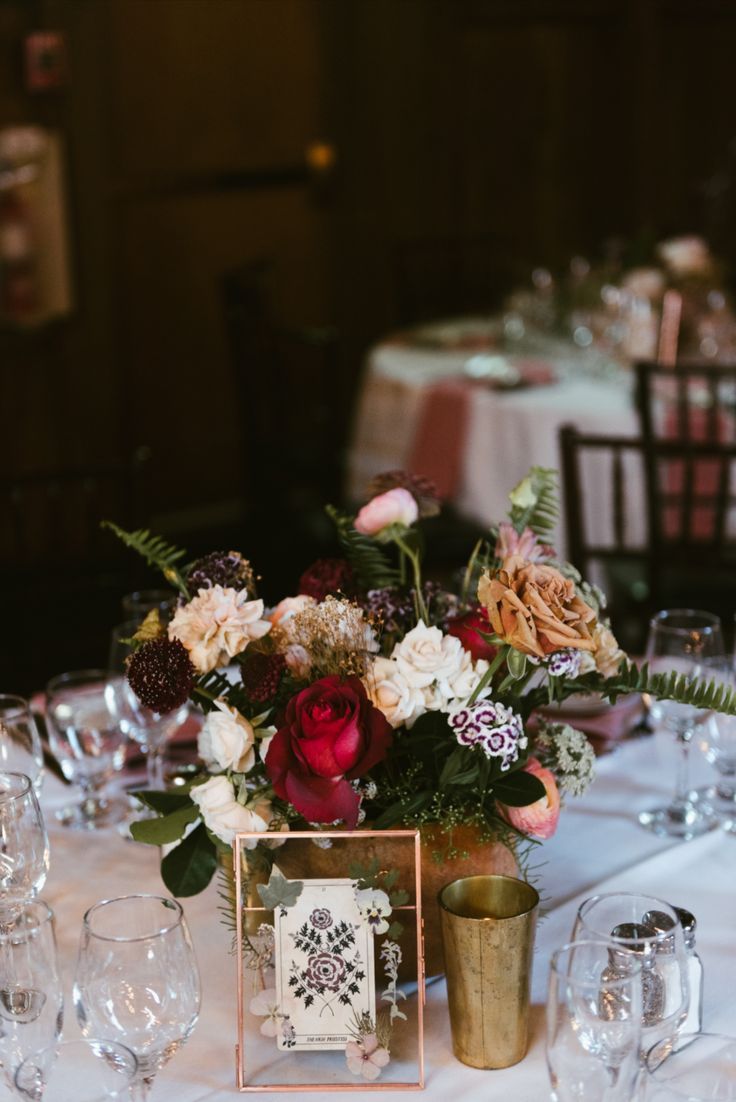 Some things that I'm really loving lately are…
Adding in metallics to centerpieces, including gold and silver votive LEDs, and gold geometric shapes.
Colored LED taper candles.
Adding in fresh fruit to centerpieces, including oranges and grapefruits in the summer, cranberries, pears, and apples in the autumn.
Normally, I would also recommend centerpieces that allow guests to speak comfortably to each other. In other words, not too tall. But we had these centerpieces at The Barns at Wesleyan Hills a few weeks ago and I have been in love ever since! (See photo below)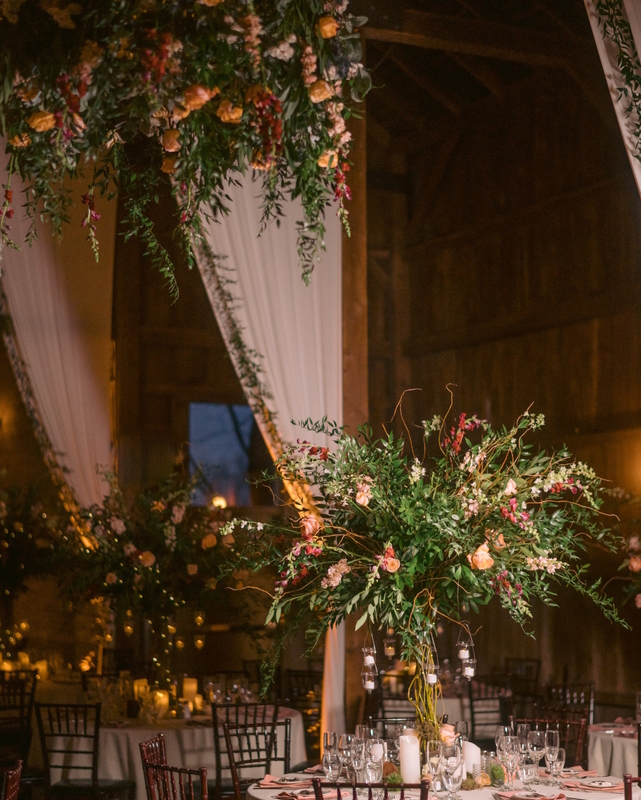 We hope these pro-tips were helpful! Looking for non-floral centerpiece ideas?
Stay tuned for PT.2 of this blog post featuring expert Planner,
Allie Dauzat!